Hello,
I bought this app as I thought it was exactly what I was looking for: an app that reads many tags which can be used to build intelligent playlists based on their value.
I focused for many years all my mp3 to be well completed in the tags and especially regarding artist name, song title, and genre. I also used the BPM tag to insert a value of preference of my tracks (eg 999 for my first level favs, 555 for my second level favs, 111 for common ones).
I use this system for a long time to create my intelligent playlists on iTunes.
Example : "Best of rock" intelligent playlist should group files where the tag genre = rock and where the tag BPM = 999.
However, I realise that :
- Genre is not always displayed as in the tag (I have the genre "Dance" and "Disco", but it also creates the genre "Dance, Dance" and "Disco, Disco" which do not exist in my files, see picture 1)
- BPM is not recognized (as details on picture 2) ; this is an example of a file recognized as "Dance, Dance" genre although it indicates correctly just "Dance" in the details)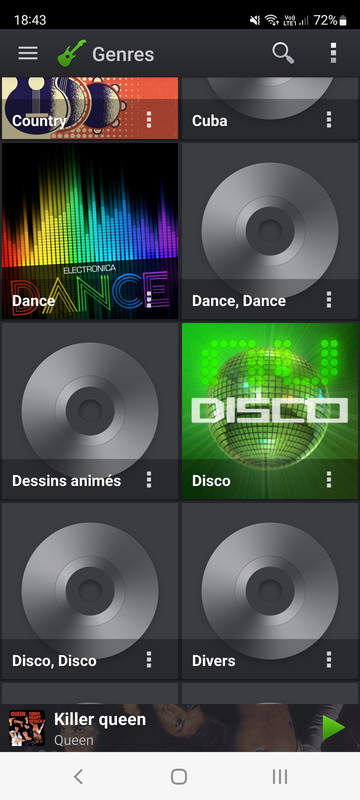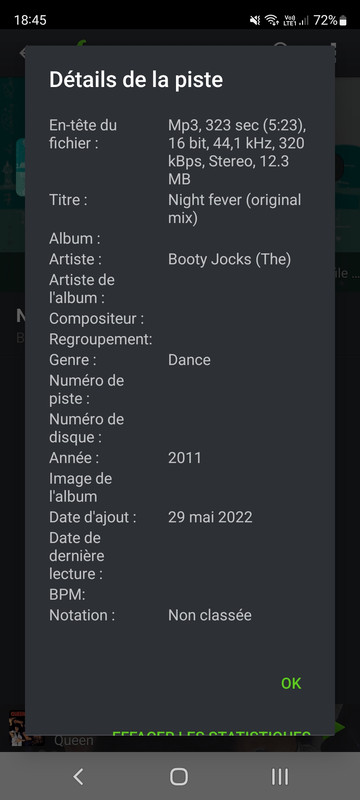 Solving those tag issues would make it the absolute mobile music player to me. Without it, it loses a lot of its added value compared to the other players. Is there anything that can be done to read the tags correctly ?